Lessons will be booked at time to suit you in the same way as in-person lessons. Each session will be conducted over a video sharing service (Skype, Facetime, Zoom or Microsoft Teams) and any learning materials will be provided via PDF to supplement your learning.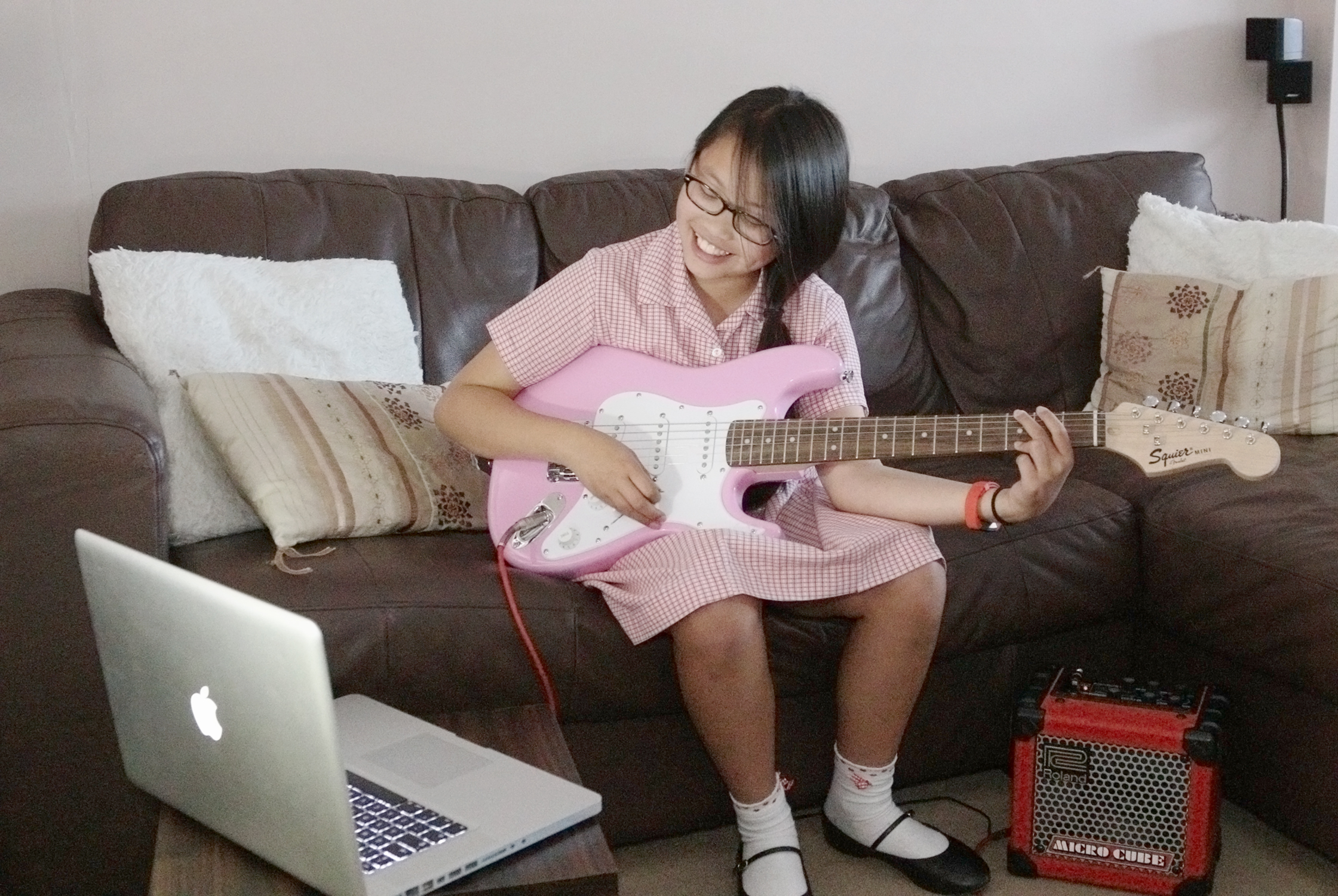 In addition to in-person guitar tuition, I can offer guitar lessons online through a variety of different video sharing services.
Online lessons allow you to learn from the comfort of your own home without the need to travel while still benefiting from a real teacher, guiding you along the way.
In order to take full advantage of online guitar lessons you will require the following:
Your own electric or acoustic guitar (using an amp is optional)
Access to a fast internet connection (1.5mps recommended)
A computer/tablet/smartphone device with a webcam or built in camera and microphone 
PDF viewing software (these can be viewed using free software or an internet browser)
One of the listed video sharing apps
To book a lesson, simply call me or use the contact form
here
to get in touch and we can arrange lessons to suit your skill level, goals and schedule.